Most people spend a significant portion of their waking hours at the office. Surrounding your team with an inspiring, well-designed workspace enhances morale, productivity and satisfaction. The ambiance of each office room deserves thoughtful interior design tailored to its function. From private offices to conference rooms, here are 10 office room interior design ideas from the experts at Officebanao.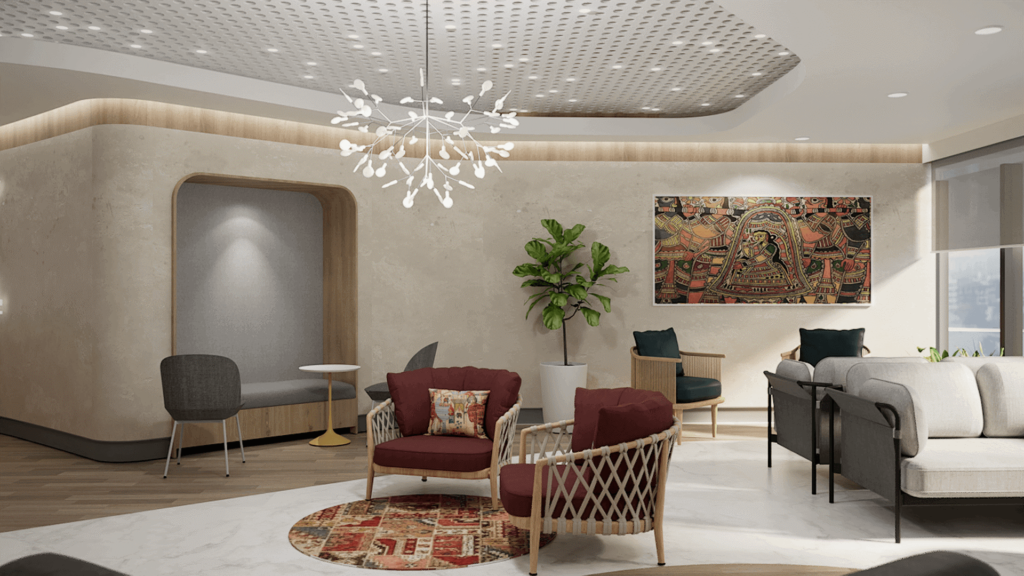 Proper office lighting reduces eye strain, boosts focus and improves mood. Ensure all main work areas like private offices and cubicles have adequate overhead general lighting. Task lighting at desks illuminates detailed work. Use dimmable switches to control brightness as needed. Place lighting on separate switches around the room's perimeter to create zones. Near windows, choose lateral floor lamps to avoid glare. Poor lighting can lead to headaches, eye fatigue and lackluster performance. Consult lighting experts to install lighting tailored to office tasks and layouts. They can assess the existing lighting and make recommendations for improvements based on the office layout, job functions, and vision needs of employees, layer ambient, task and accent lighting for optimal visibility and comfort. Proper lighting design is an investment that pays off in greater employee productivity, accuracy, and well-being.
Select Ergonomic Furniture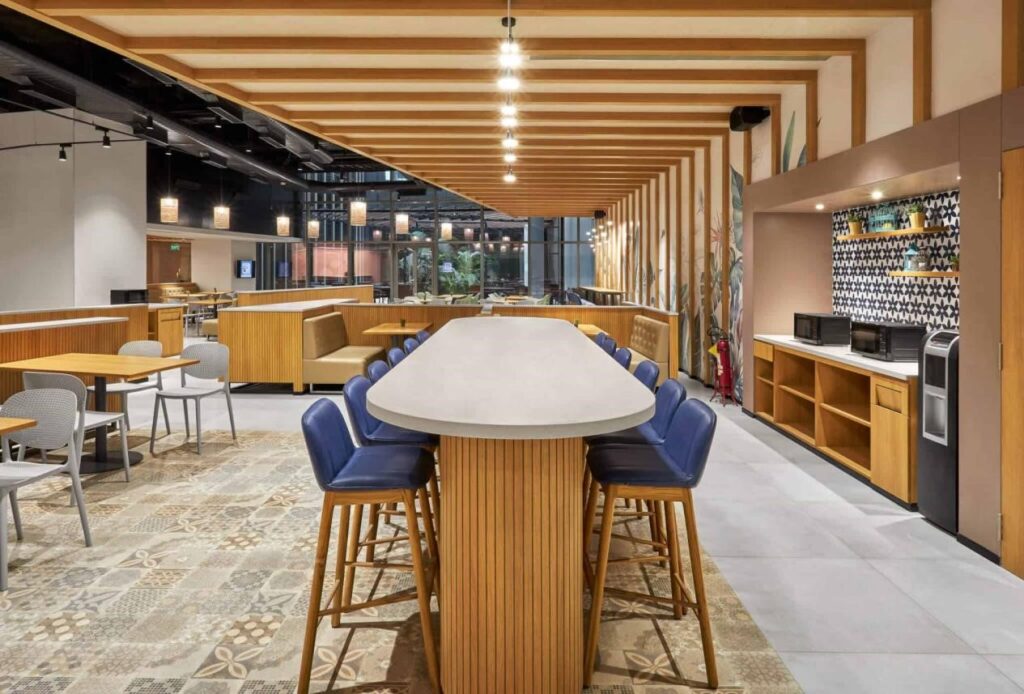 Uncomfortable office furniture hampers productivity and causes pain. Office furniture should be selected based on ergonomic design principles proven to reduce injury and strain over many hours of use. Look for adjustable chairs and desks so employees can tailor fit their workstations. Chairs should have lumbar support, seat padding, arm rests and height adjustments to support proper spinal alignment and posture. Desk height should suit each worker's proportions to prevent hunching and strain. Take employee height and proportions into account when selecting desks and chairs. Custom fitting workstations to individuals prevents discomfort and injury. Ill-fitting furniture stresses the body, contributing to repetitive strain injuries over time. An ergonomic workspace allows you to work comfortably for hours without risking health or comfort.
Plain white walls quickly become dreary and uninspiring. Incorporate visual elements like wall graphics, framed artwork, decorative mirrors, plants and interesting textures to create a vibrant atmosphere. Visit Officebanao's design studios to view our wall décor selections and get inspired by creative ways to add visual flair. Display wall art, photography, or graphic prints to add personality and warmth. Paint accent walls in stimulating, bold hues to brighten the space. Bare walls and generic spaces feel dull and corporate. Carefully curated art, graphics and décor add visual appeal while reflecting company culture and values. Rotate pieces seasonally to keep spaces fresh and engaging. Vibrant spaces boost morale and stimulate creativity.
Design for Multiple Functions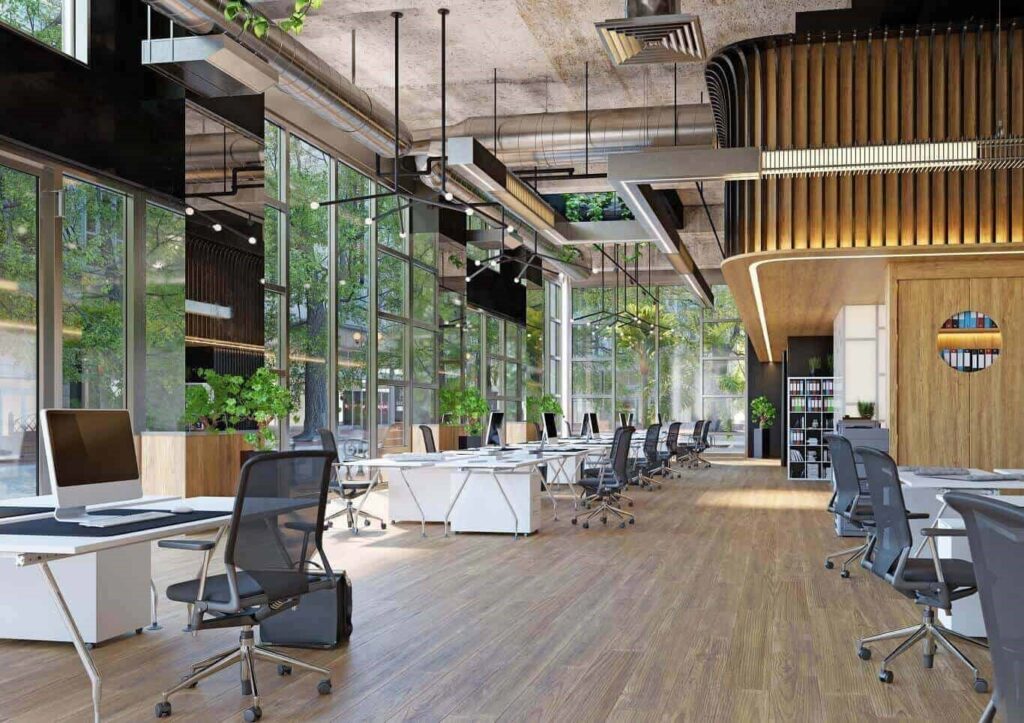 Versatile spaces that adapt to evolving needs promote efficiency and flexibility. A conference room equipped with whiteboards, video conferencing technology, and movable furniture adapts for presentations, collaborative work sessions, and informal meetings. Modular furniture components let you reconfigure layouts to serve different functions. Dual-purpose pieces like ottomans or cubes with hidden storage maximise usefulness. Multifunctional spaces that can change to meet needs are a smart investment in the long-term usefulness of the space. Seek adaptable furniture, partitions, and technology that serve various purposes now and in the future.
Promote Active Ergonomics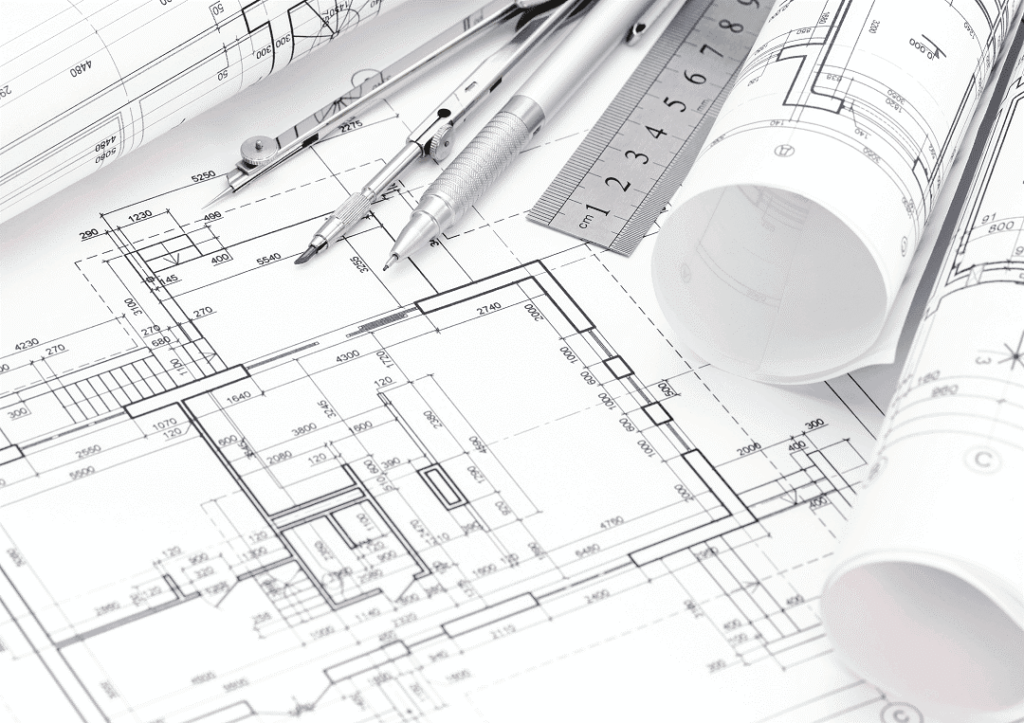 Prolonged sitting harms health, wellbeing, and productivity. Along with ergonomic furniture, Officebanao advocates adopting active work principles. Provide adjustable height desks to enable standing. Use alternative seating like stability balls or sway stools to engage core muscles. Standing or walking meetings boost energy and creativity. Place shared equipment like printers away from desks to encourage movement. Build opportunities for movement and stretching into the office layout and daily work routine. Sedentary lifestyles significantly increase health risks like obesity, diabetes, and cardiovascular disease over time. An activity-promoting workspace combats the hazards of excessive sitting for better health.
Learn More: Office False Ceiling Design Ideas and Upcoming Trends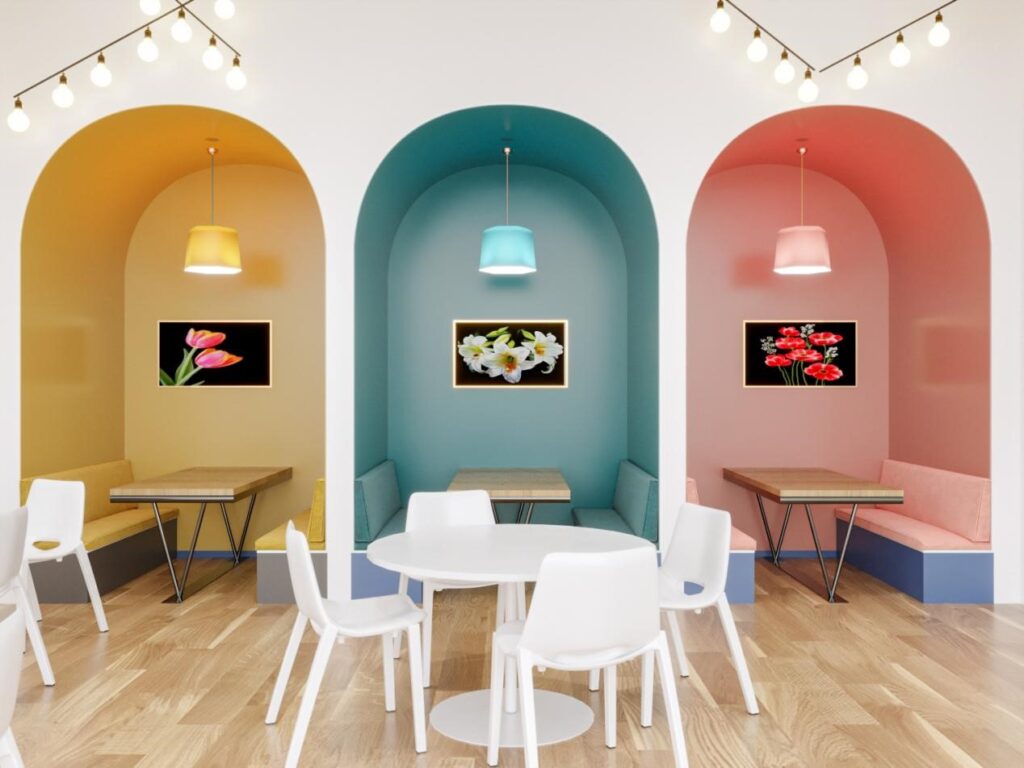 Surrounding yourself with calming, harmonious shades creates a peaceful ambiance optimal for concentration and clear thinking. Officebanao interior designers recommend cool, muted hues like light blue, sage green, or neutral tans that have a scientifically proven relaxing effect. Add energizing brightness with accents of yellow, orange or red to visually stimulate without overwhelming. Use soothing colors strategically in zones like executive offices, cubicles, and meeting rooms. Cool tones like soft blues and greens have a calming effect on the mind and emotions, reducing stress and anxiety. Bright colours in moderation provide an uplifting pop of energy.
Allowing employees to personalise their own work areas boosts morale, satisfaction, and emotional investment in the workspace. Provide personal spaces to display family photos, art, plants, and other meaningful mementos. Use pinboards, slatwalls, or shelving so people can freely arrange personal items. Customised desk name plates and signage to promote individuality. Encourage personal organizational accessories like customized drawers, trays, and supplies. Personalised spaces let employees express their unique personalities and feel a sense of ownership over their environment. Provide creative outlets like wall graphics or boards they can design themselves.
Choose Multipurpose Furnishings
Select furniture that can serve various needs, advises Officebanao. Ottoman seating converts to extra table space or hidden storage. Nesting tables slide or pull out for flexibility. Cubbies and wall units incorporate built-in whiteboards for spontaneous notetaking. Lockers and shelving provide shared storage used by multiple people. Multifunctional pieces maximise room usefulness and efficiency. Seek innovative furnishings like seating with pull-out work surfaces or storage cubes with tackable surfaces. Adaptive furniture suits evolving needs and ad hoc uses.
Create Collaborative Zones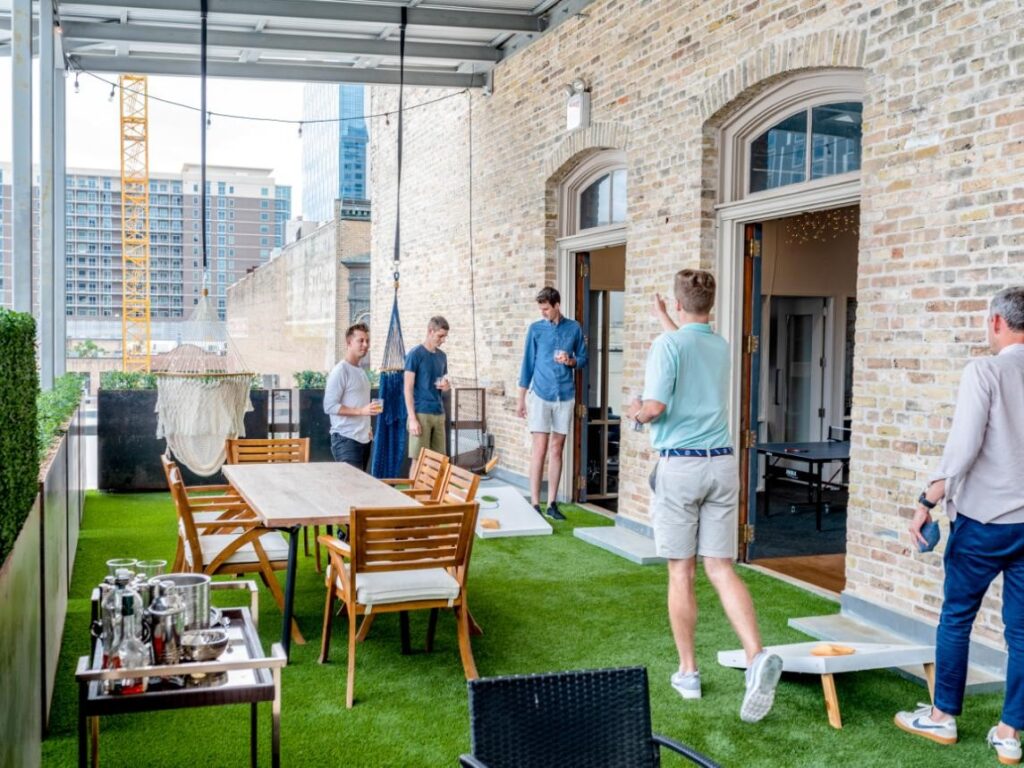 Spontaneous interactions and informal collaborations increase innovation and connectivity between employees. Designate inviting areas for casual meetings, conversations, and brainstorming. Small standing tables facilitate quick chats and the sharing of ideas. Modular lounge seating promotes collaboration. Whiteboard-painted walls or glass boards provide space for visual thinking and group brainstorming. The right furniture arrangements and spatial connections facilitate essential office relationships and idea sharing. Thoughtful spaces improve communication, connections, and teamwork by making collaborating convenient and comfortable. Position furniture to facilitate eye contact and open body language.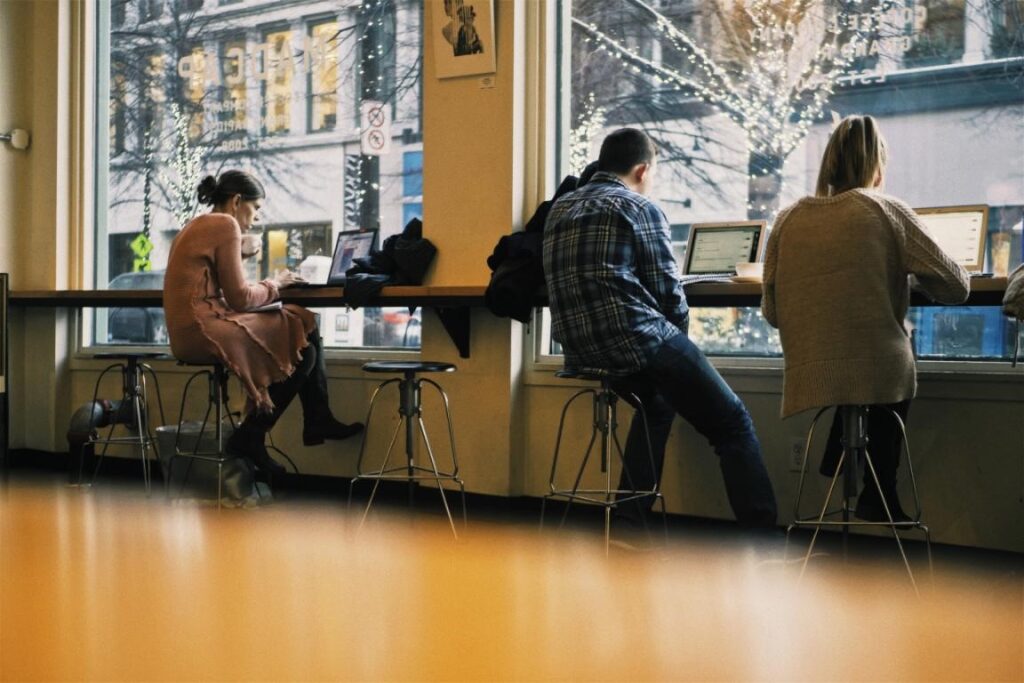 Finally, don't ignore essential human needs. Designate attractive areas for taking short breaks, making meals and snacks, and socializing. Include small kitchenettes for food preparation with sinks, refrigerators, microwaves, and counters. Create lounges with comfortable seating, calming decor, and amenities to put employees at ease. Provide access to outdoor spaces or views of nature whenever possible for mental restoration.
Conclusion
The office interior design experts at Officebanao help companies maximise their work environment for efficiency, health and inspiration. Our comprehensive services include space planning, interior design, contractors, furnishings and decor. Contact Officebanao today to discuss optimizing your office interiors for the best office room design. Together, we can craft workspaces your team loves.